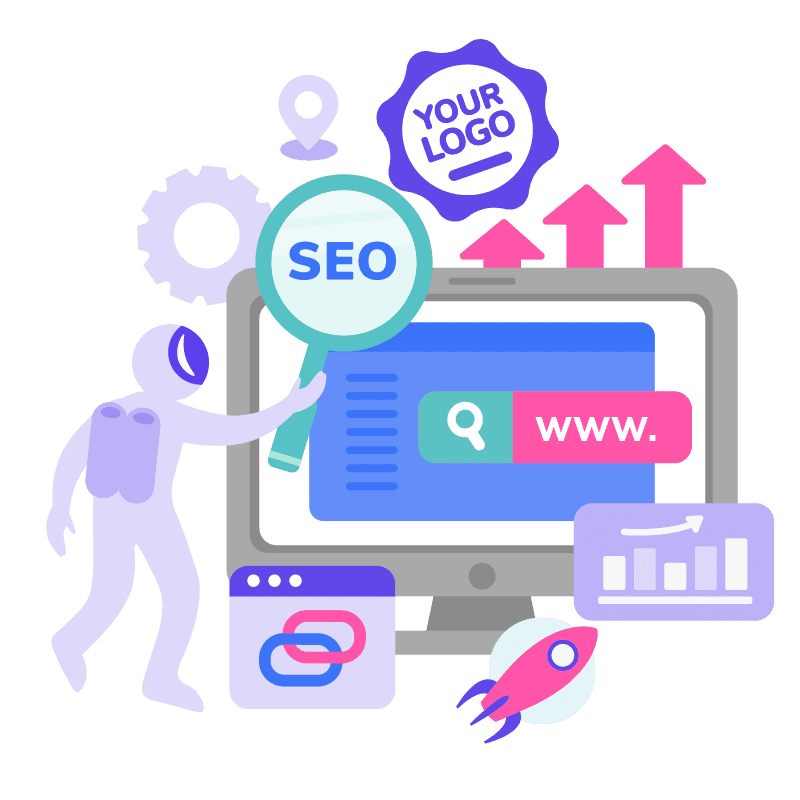 White Label SEO Services To Scale Your Agency at Light Speed
You realize your clients need SEO, but you don't have it down to a science. Maybe you even tanked a few sites… We can fix it and make you look like a hero.
Increase Your Billable Rates Without Doing The Work
If you want to expand your agency's offerings or bolster your client support without adding in-house employees to the payroll, Orbit Local's white label SEO service is the answer. We make it easy for you to resell SEO services – all thanks to our transparent process with reports ready for your logo.
With white label services, you have the option to sell SEO service bundles to your clients and let us do the work for you. We'll get the results your clients expect while you focus on other areas of your business.
You'll be able to scale your business and increase your recurring revenue. You set the margin and control your profit.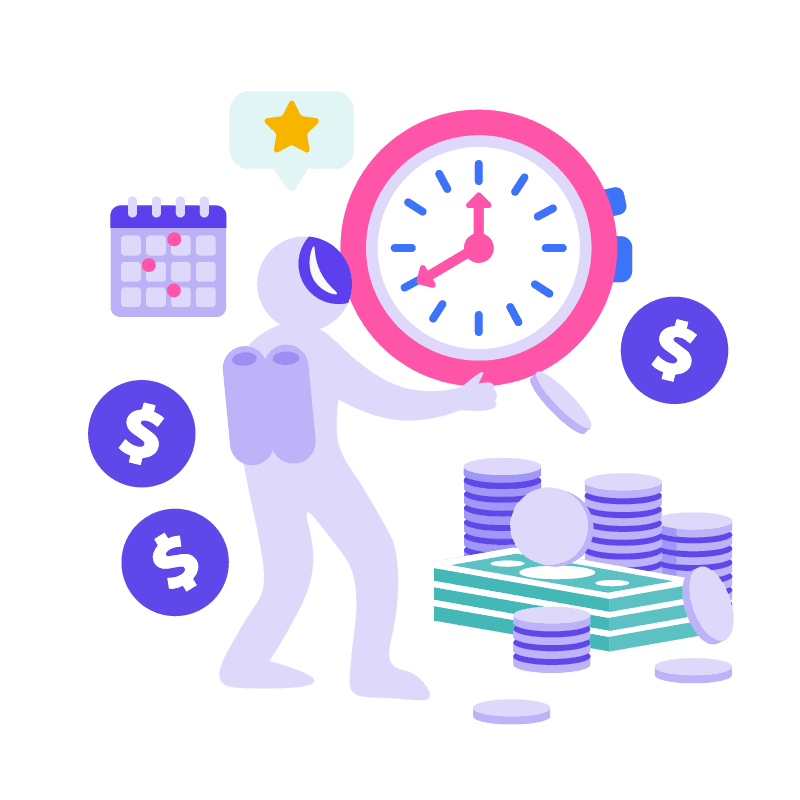 Good SEO Starts With Strategy & Technical SEO
You can build solid websites for your clients, but without proper search engine optimization, they won't generate the expected returns. To keep your clients happy, bundle SEO services with your website projects. Even if you don't know SEO best practices, your clients don't have to know. We can do it for you.
And because no two businesses are the same, our Jacksonville SEO team lets you resell quality SEO services at various levels for your customers to choose from.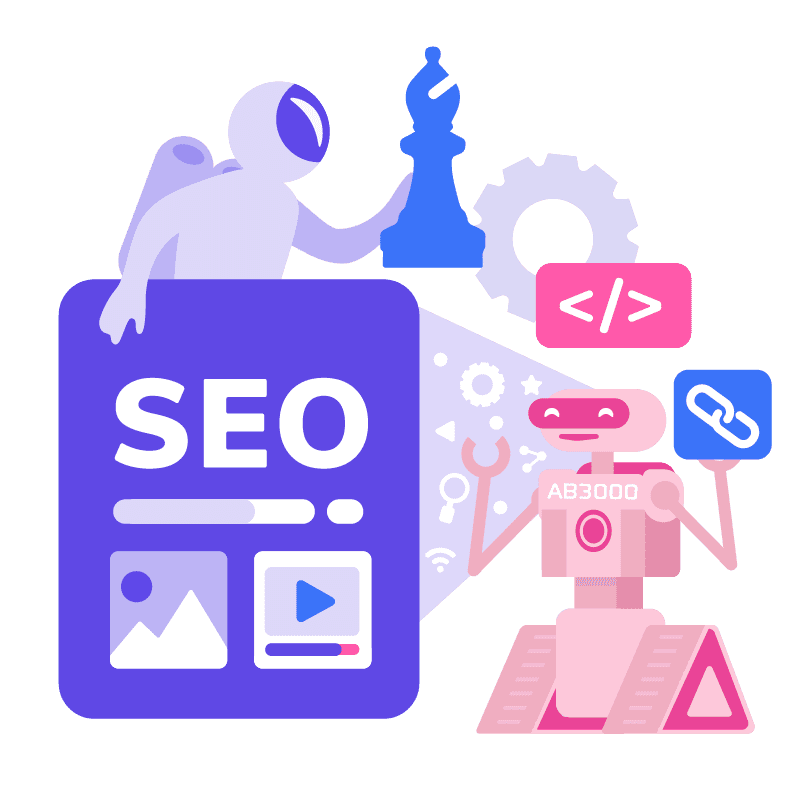 Why Technical SEO Matters
Technical SEO refers to the process of enhancing a website's code structure, content, and design to make it easier for the search engines to find, crawl, and index a website's pages. Successful technical SEO provides an optimized user experience for visitors while they visit websites.
Optimizing the technical side of SEO improves ranking and visibility within the search results. It helps to drive more organic traffic and can push a site above any competition that chooses to ignore it.
No amount of SEO and content marketing will work if you have a noindex tag on your site. That's why technical SEO is so important.
What technical SEO includes
Crawl budget maximization – Google bots only have so much time and space to spend on your site. This ensures they don't miss the important stuff.
Status code optimization
Schema markup implementation
Internal link optimization
Image optimization
Content auditing
Pruning your site to block crawlers from pages you don't need in the search engines, like a login page.
Functional, complete sitemaps
Page load speed optimization
Web accessibility – navigation, metadata, captions
Troubleshooting Google Search Console indexation issues
On-Page SEO for Better Ranking, Faster
Perfectly optimized content ranks better. We rely on data analysis to ensure your content is on par with the top-ranking pages. Our SEO efforts always begin with on-page work. From re-writing page titles and meta descriptions to adding important keywords and phrases to the content itself, our white label SEO service leaves nothing to chance.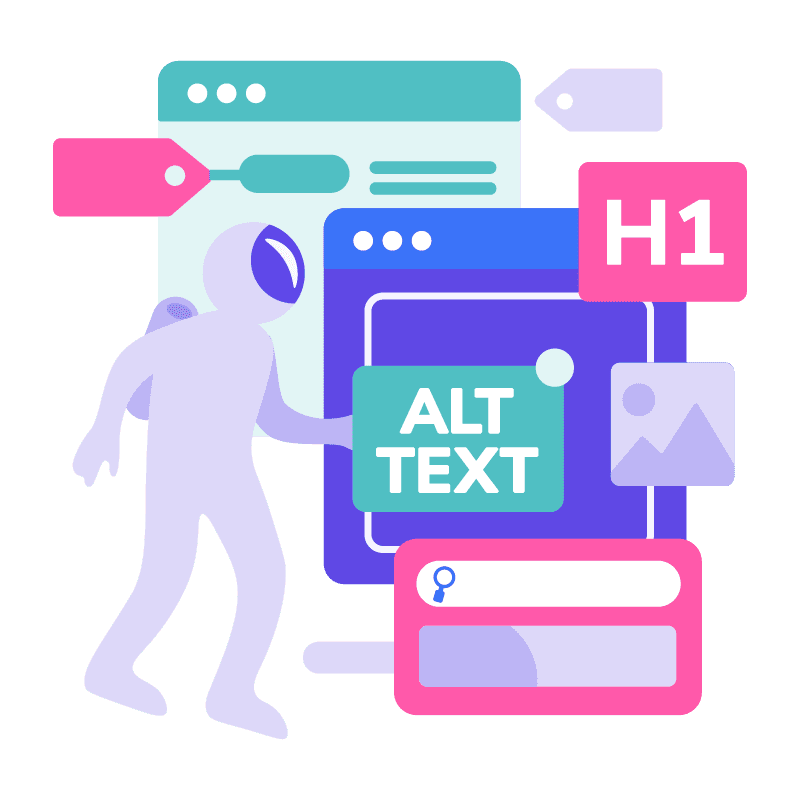 On-Page vs. Off-Page SEO
When it comes to ranking specific pages, SEO optimization is really two things: on-page and off-page. On-page optimization focuses on the aspects of a website that are within your control, such as technical SEO, content, and metadata. Off-page SEO looks at things you can't directly control, but do influence, such as how popular and authoritative your website is.
Off-page optimization includes things like link building, and otherwise increasing domain authority through content marketing. Our link building services can help with off-page optimization efforts.
In simpler terms, on-page optimization plays a major role in what you rank for. Off-page factors play a major role in how high you rank for those terms.
What's important to remember is that you should not (and cannot) choose between the two. Ultimately, the two work together to make your clients' websites as successful as possible. You wouldn't choose between tires or a windshield for your car, or a roof or a foundation for your home, would you?
In the end, for website success, you must strike a balance between the two. You want a website that makes the search engines happy, of course. But, to make them happy, you must first focus on prospects and build a website they can use with content they can understand.
Content Marketing for More Brand Awareness
Orbit Local's SEO reseller services also include content marketing, because content itself plays such an important role in online marketing. Any good SEO strategy also includes content creation and promotion.
Content marketing is about providing your clients with content that's useful to their audience. It's not about pitching products or services. It's about establishing your client's brand as the authority and fostering trust with readers.
If you work with us to build an SEO campaign for your client, we'll include recommendations for content marketing. We'll send briefs for your writers, or have our team create the content for you.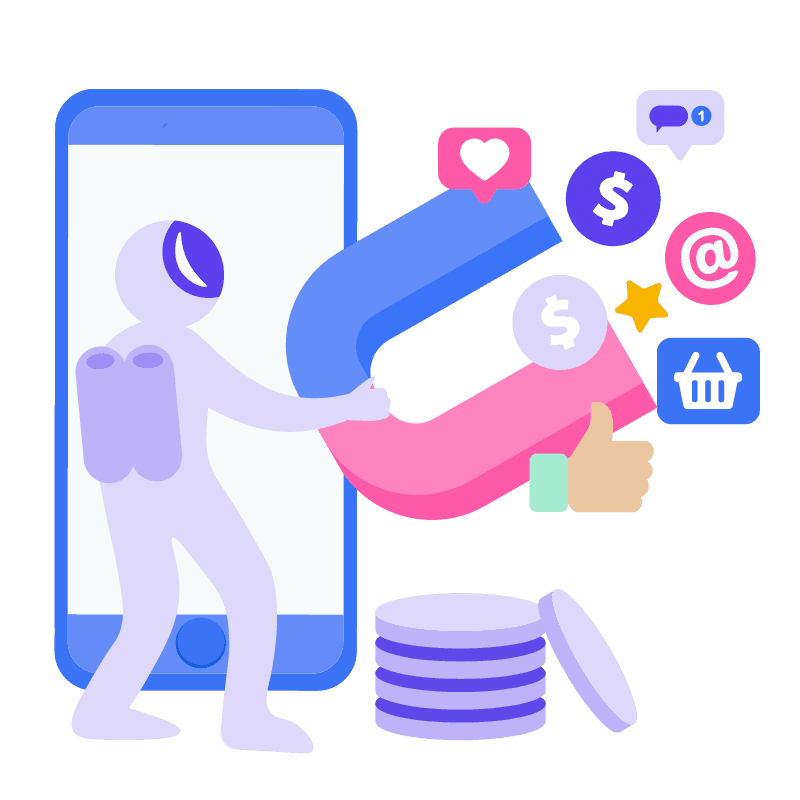 Why Content Marketing Matters
Quality content has a high return on investment and will continue to work for you for years to come. A 2019 survey found that 70% of companies generated more sales through SEO than they did through PPC. And we're seeing that more businesses are increasing their content marketing budgets to be able to compete.
It's important for brands to keep their messaging consistent across all touchpoints. Today, customers have more touchpoints on their buying journey than ever before. Keeping that messaging consistent is more difficult as a result. Content marketing helps to ensure consistency, which supports credibility and helps to build trust.
Original content helps to improve conversion. Developing a content strategy ensures the content creation efforts align with your client's overall goals, too.
And for many companies, the primary reason to invest in content marketing is the cost savings on the overall marketing strategy.
It's the most cost-effective marketing strategy on the market today – even though the initial costs are a bit steep at first glance. You can expect to spend anywhere from $150 to $3,000 for a freelance writer, depending on the niche, experience level, and type of content.
The sticker shock may get you, but when compared to video marketing, traditional marketing, and paid advertising, it remains the financially solid approach.
Local SEO That Skyrockets Lead Gen
Our in-house SEO team specializes in local SEO. As a digital marketing agency, we understand that leads are the lifeblood of many businesses. Where SEO strategy focuses on improving your overall rankings in Google, local SEO focuses on getting your clients more visible in the relevant local search results.
And even though we're based in Jacksonville, our SEO specialists can help any business that serves a certain geographic area – whether you're local to us or not.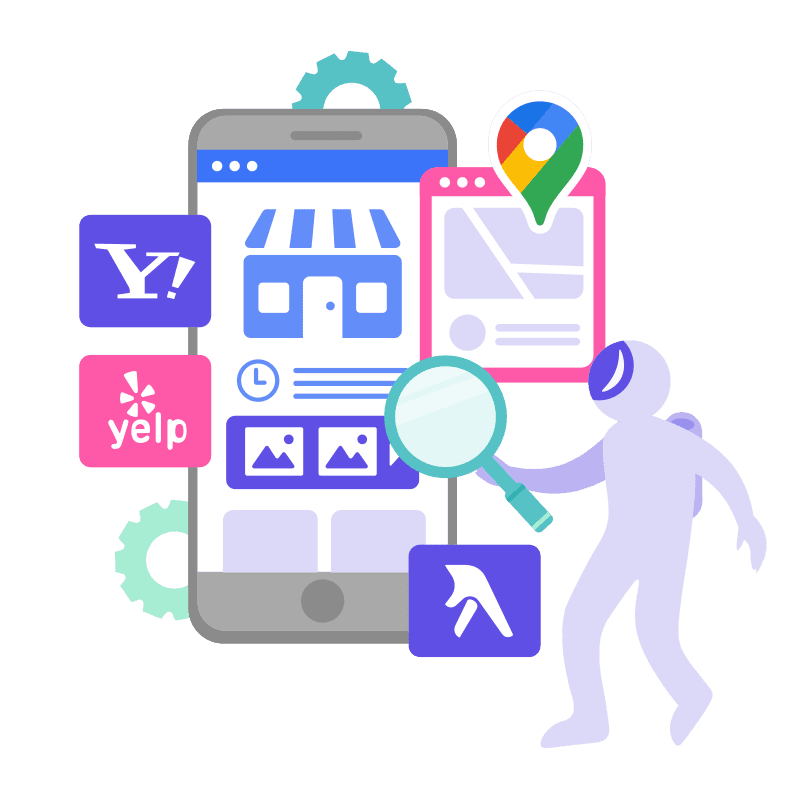 Custom White Label SEO Packages
We understand that every agency is different. We can combine any of the deliverables above to meet your white label SEO needs. We work with several digital marketing agencies in various capacities. Our SEO reseller packages can include anything and everything.
If your agency is experienced with link building, you can skip that part and let us handle creating the content. If you have content handled, we can supply the strategy, keyword research, and technical guidance.
As your white label SEO provider, we're happy to work with you in the way that makes the most sense for you.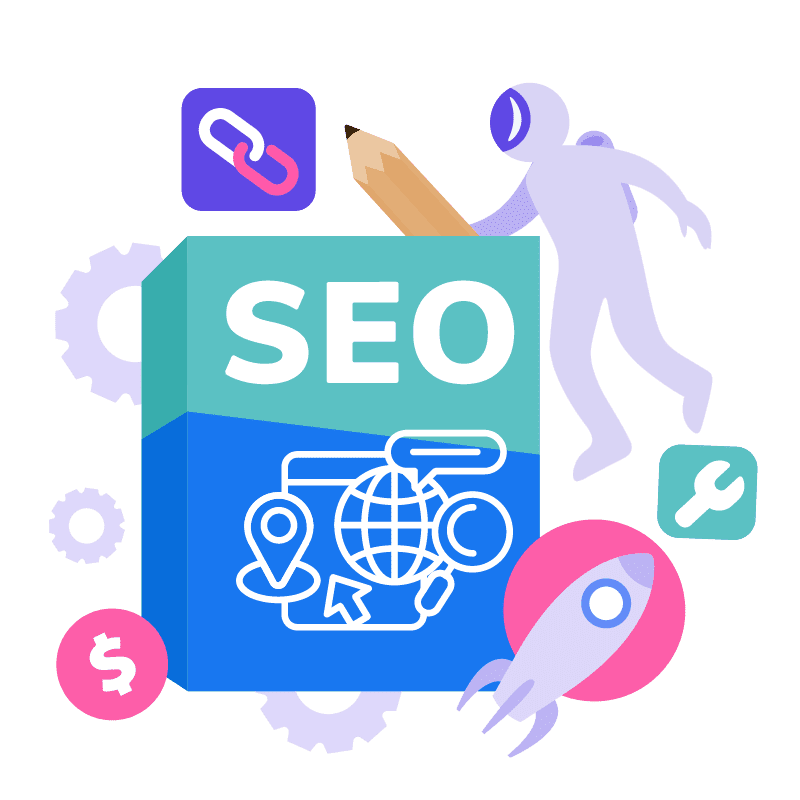 Why Hire Us
Orbit Local is an SEO agency, working with some of the best SEO professionals in the industry. We work with clients across diverse industries and niches – dentists, lawyers, plumbers, and more.
No matter where your agency fits into the industry as a whole, a white label SEO partnership with Orbit Local will be mutually beneficial.
You can focus on your business growth with peace of mind. With us as your digital marketing services partner, you can build your brand's credibility and authority. As a white label provider, we are happy to stay behind the scenes and help you grow your brand.