Google Business Profile does its best to make it effortless to verify your free business listing. They provide a number of different ways for you to verify. This way, that when your business comes up in search results, you can access your account as the business owner.
Google Business Profile allows you to respond to reviews and list important information. You can share coupons, offers, and more for your local business listing. Having an active GMB listing helps attract more leads to your business.
Here's everything that you need to know about how to verify your business on Google. Plus, all the different ways verification may be possible.
How to Verify Your GMB Listing
Verifying your Google Business Profile listing is crucial. You will show up on Google Business Profile, Google Maps, and other Google properties whether you verify or not! Claiming your business listing and the GMB verification process is an essential step. This way, you can make sure you aren't misrepresented online.
There are various business verification methods for your Google Business Profile account. You will most likely verify via postcard. Other verification methods may not be available for everyone.
Postcard Verification
Postcard verification is the most common verification process for small businesses. This is the easiest way for Google to confirm the information it needs.
The postcard sent to your address with a verification code tells Google exactly where your business is. It establishes that it really does exist in that business location. It can take up to two weeks to verify your business information via a verification postcard.
It is very important not to change any information while pending verification. This includes your category, address, or business name. If you change any of these things before verification is finished, the process might not go through. Once you are verified, you can make these changes to your business listings.
Google only sends postcards to a physical address, not a PO Box. This is for Google to verify the business location. You will know that you are getting a postcard because you will get a pop-up once you finish filling in your information.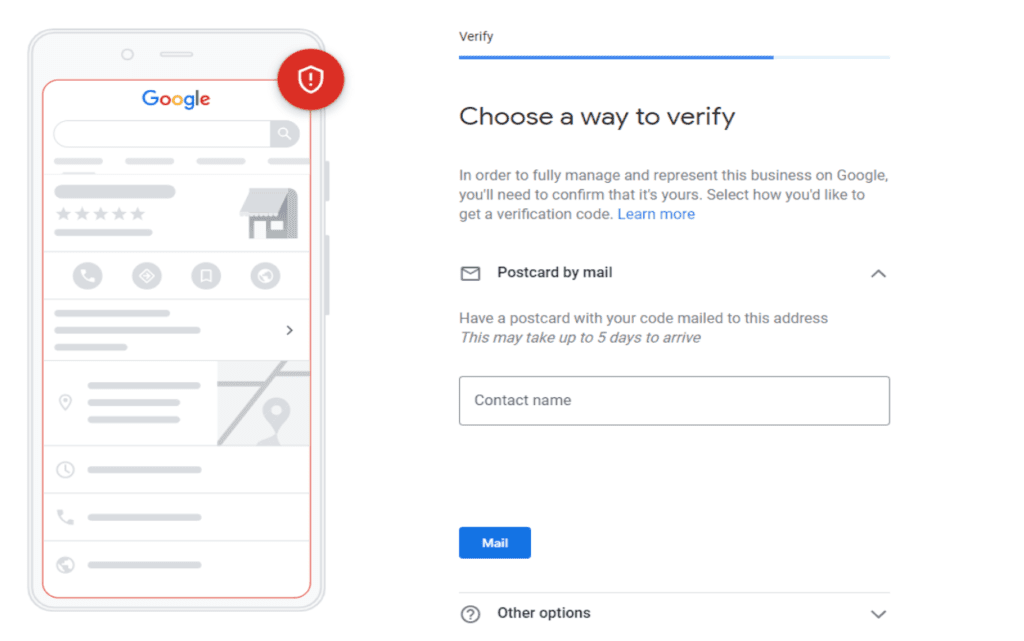 Once you get the postcard:
Go to your Google Business Profile dashboard
Select your business
Click "verify now" or "verify location"
Enter your verification code into the field (If you requested multiple verification codes, when prompted, enter the code from your most recent request)
If you find that you do not get a postcard when expected, you can go to the postcard request screen and ask it to mail again.
It is very important that everybody at your business knows that Google is going to send postcard verification. It can be easy to discard the postcard as mistaken junk mail.
Phone Call Verification
Do you have the Google Business Profile mobile app on your Apple or Android phone? If so, you can verify your business using your phone number. This is done instantly from your mobile device. However, it will not be available to all businesses. It depends on the information you provide and your business category.
Open the Google Business Profile app on your phone
Select your Google Business Profile account
Click "Call me now"
You will get either a text message or an automated call on your device
Text Message (SMS) Verification
Text message verification is an option for some local businesses. If it is available, Google will let you know on your Google Business Profile profile as you are completing the verification process.
The verification code will go to your business phone number through a text message. You can then use that verification code to verify your business listing.
Video Chat Verification
Recently, video chat verification has been made available for some businesses. This may occur for businesses that share an address and do not have a suite number. It may also be available for a business account that can not provide the necessary information for verification.
A Google specialist will video call you at your workplace. You can show the representative around your workspace. Let them know what you do so that they will be able to see that your business is legitimate.
Email Verification
It is generally only an option if you do not have a physical business address. If Google decides that you have given enough information, they may enable email verification as an option. You will be able to choose to verify by email at the end of the setup process or by going to your GMB profile.
Once you click verify, an email will go to your mailbox. It must be the same email address you used for Google Business Profile. When you get the verification email, click the link and verify your business. You can also enter the verification code manually into your GMB dashboard.
Instant Verification
Instant verification is typically available for businesses that operate purely online and do not have a physical location. It is also available for businesses that do not have customers visit their premises.
As soon as you get to the verification stage:
Click a "verify my business" button
Instantly verify without having to go through extra steps!
Google Search Console helps with instant verification. You can verify your business instantly if you've already gone through this process with Google Search Console. Make sure you are using the same account for GMB that you did with GSC.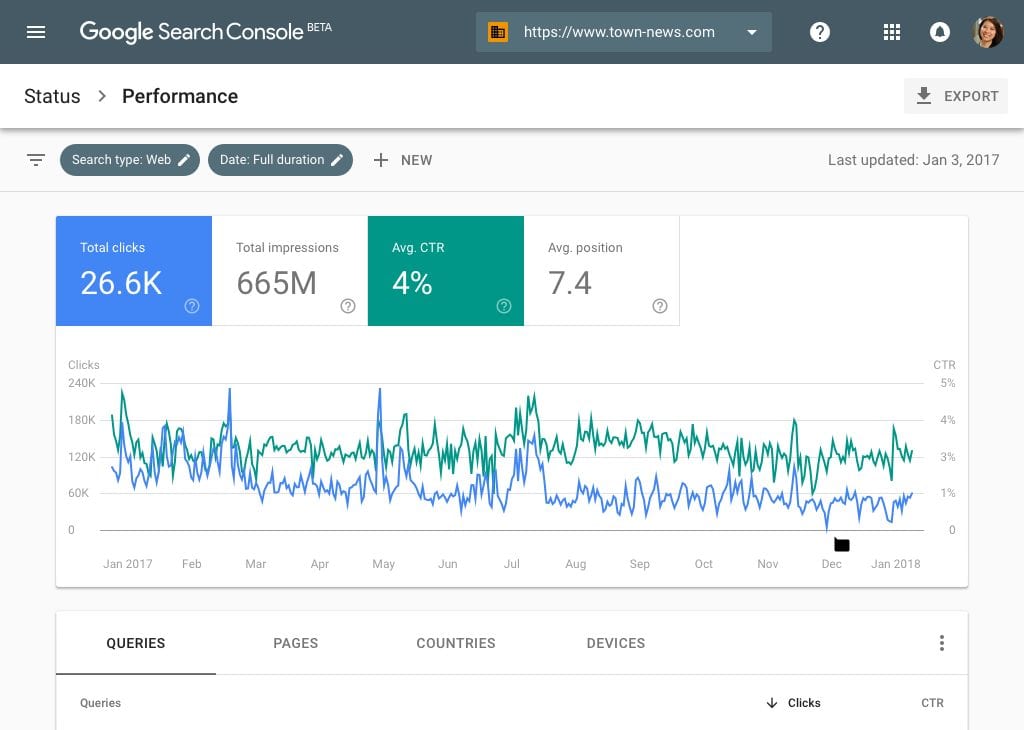 Why Aren't All Options Available?
Not every option to submit verification is available for every business. Which options are available to you depends on what information you have provided for your Google account and what Google has been able to determine about your business.
Some business categories enable some types of verification that others do not. You will only know exactly which options are available to you when you get to the last screen of registering. At this point, you can verify.
The more information that you provide to Google, the more options they will likely give you in the last verification screen.
What Are Trust Factors?
Trust factors are how Google determines if your business is legitimate. The following aspects can all send positive trust signals to Google:
Consistent name, physical address, and phone number (NAP) listings
Business information verified via postcard
Customer reviews
Information on your website matching your GMB Profile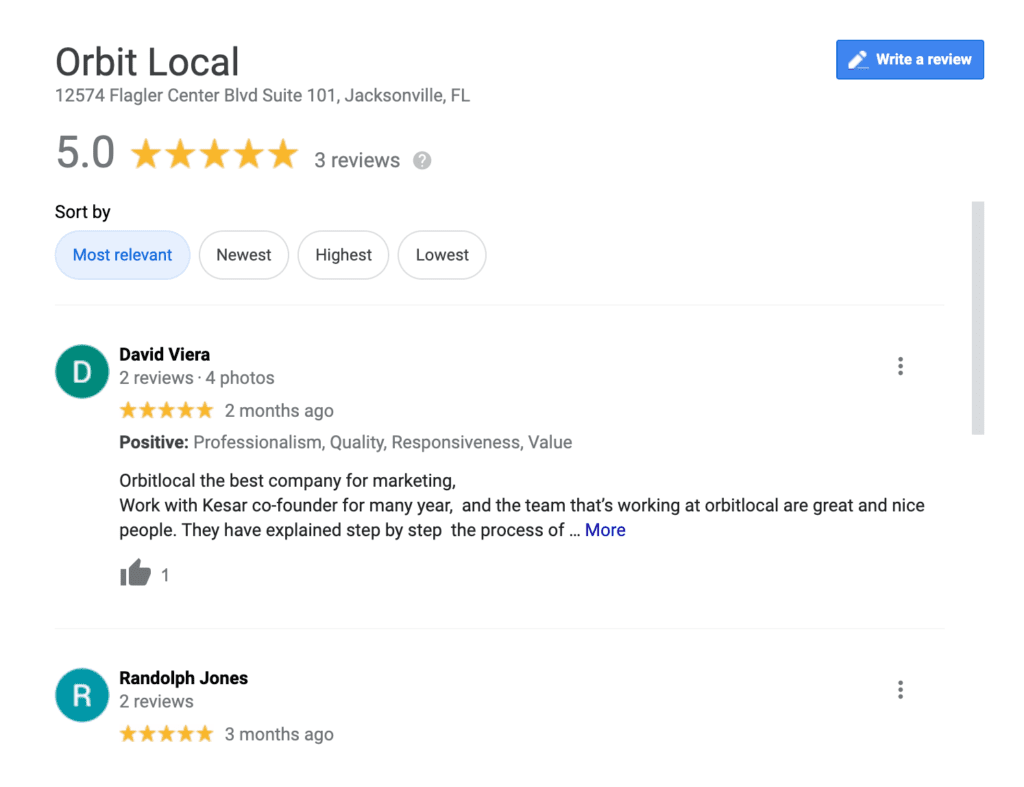 How To Improve Your NAP Consistency
NAP consistency refers to your name, address, and phone number. Keeping this consistent online helps send trust factors to Google. If your NAP appears on multiple trustworthy sites, then it tells Google the information is accurate and updated.
Blast Your NAP On Local Business Directories
Local business directories can help you keep your NAP consistent and boost your online presence. Potential customers often turn to online directories like Yelp and YellowPages. Having a profile there can help you manage your reputation while also making sure your information is accurate for customers.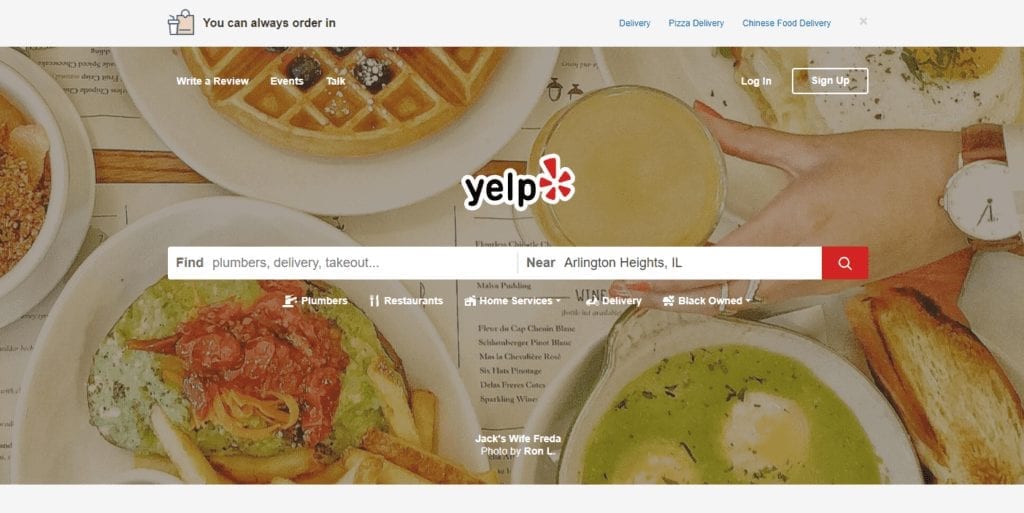 Update Your Social Media Profiles
You can include your address on your social media profiles. When filling out your profile information, make sure your address is listed how it is on your website. Having a social media presence can also foster your community and build engagement.
Make Sure Your Website is Updated
The NAP info you use for local citations should match your website exactly. Make sure your website has the most updated information possible. If you don't have a website, Google Business Profile will help you set up a free site. They're basic but will do the trick if you're getting started. Orbit Local can also build your site that is optimized for SEO.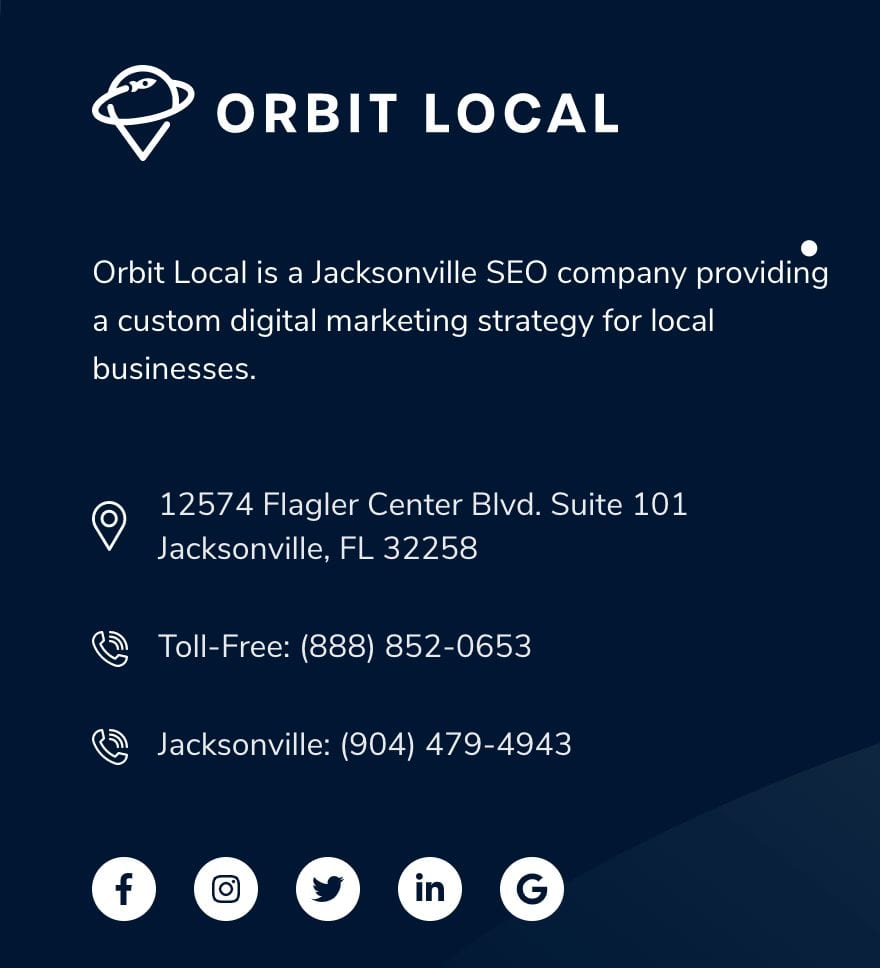 Save Time With Orbit Local
Having your business listed on Google Business Profile impacts local SEO. This affects whether your business appears in Google search results. Prospective customers can find and trust your business with a verified and optimized profile.
If anything goes wrong during the verification process, it can be challenging and time-consuming to correct the error.
Orbit Local can verify your business for you so you can steer clear of any issues. Our team ensures that your business is verified properly with all of the correct information.
We can also optimize your profile upon verification. We'll make sure you have the right business category listed, an appealing profile photo, accurate citations, and everything else you need to rank in a local search.
Do you have multiple locations or businesses to verify? Bulk verification can be time-consuming. You will need to fill out a bulk verification request and send it to Google to be reviewed. Let Orbit Local handle it so you can manage your business.
If you are short on time, you do not want to take the risk of overlooking anything. This can cause a problem with the verification process that will result in costly delays. Our team of marketing professionals has years of experience with GMB. We'll make sure it is not only right
but also optimized for search.
Frequently Asked Questions
How long does Google verification take?
This depends on what kind of Google verification you are using. The process can be completed almost instantly or it may take several weeks to receive a postcard. Some people find that it may take up to a month or even longer.
What if I own a service area business without an address?
You can still be listed on Google Business Profile even if you do not have a physical address. Google Business Profile will simply show you as operating in the area where you do business. 
However, Google will still require a mailing address to verify your business. You do not make this address public.
What happens if verification does not work?
You have five times to enter your code to verify your business. If you enter an incorrect code more than that, the verification will fail and you will not be able to verify. In this case, you will need to delete the page and create a new business profile. If you are still struggling, you can request a new code to verify. 
What happens if I do not receive my postcard?
Sometimes your code will not arrive when it should. If this happens, you can simply log into your GMB profile and ask Google to resend your postcard.
Why can't I verify my business on Google?
Make sure you have a consistent NAP online. For instance, if you have a different address on your website, social media, and GMB listing, Google may not verify the business. Be sure that all of your information is complete and matching.
Does it cost anything to verify your business on Google? 
It doesn't cost anything to verify your business on Google! Your GMB listing is completely free. However, some profiles spend money on Google Ads to rank at the top of Google Maps once they've verified. But you can get onto Google Maps for free. All you need is an optimized Google business listing.