BEST PPC SERVICES
Jacksonville PPC Agency
Are you struggling with online advertising to attract local customers? Our Jacksonville PPC management services can assist you in navigating the intricate world of pay-per-click ads and increase your return on investment.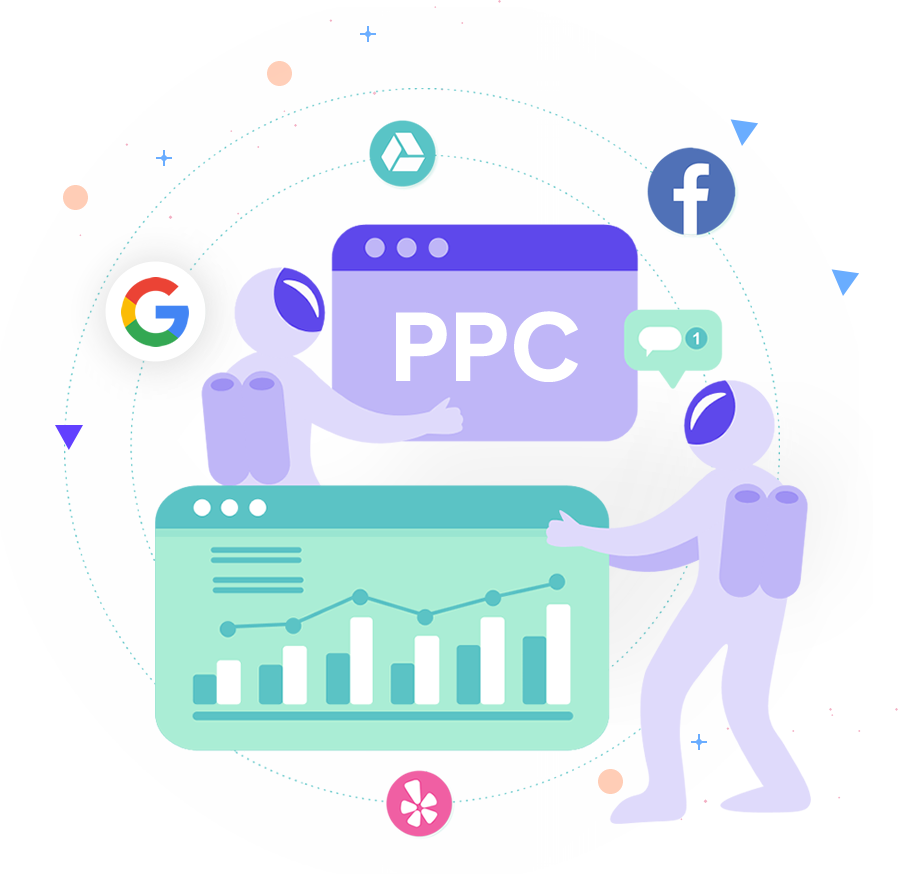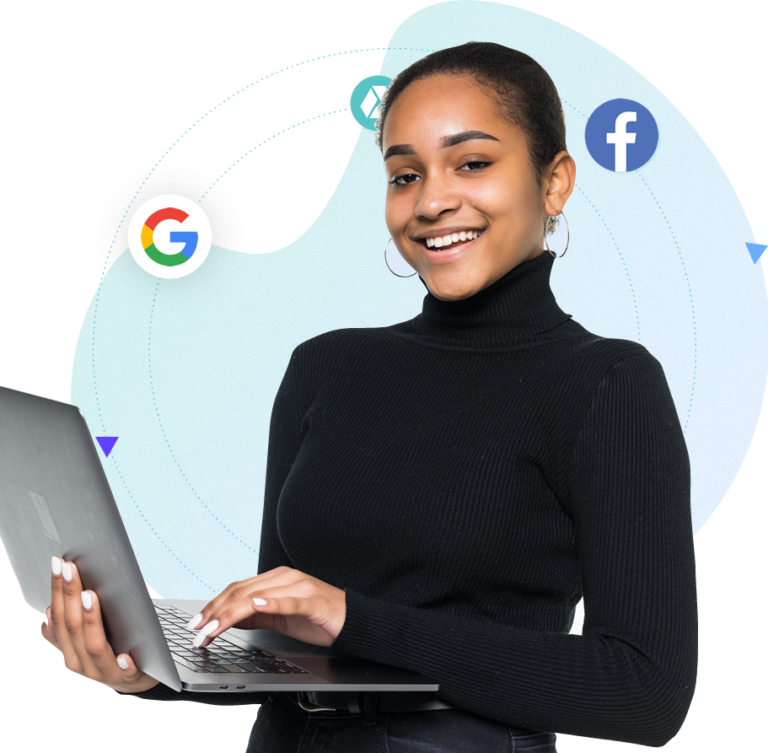 Profit-Driven
Jacksonville PPC Agency
If you're searching for a trustworthy Jacksonville PPC management firm in Jacksonville, look no further than Orbit Local! Our team of experts is highly skilled and ready to help you connect with your local audience through customized advertising campaigns that suit your budget, target customers, and goals. With our specialized strategies and expertise, you can expect to stay ahead of the competition and take your business to new heights. Contact us today to discover more!
Where We Run
PPC Campaigns
Our team of skilled Jacksonville PPC specialists has an impressive history of driving business growth with highly effective ad campaigns.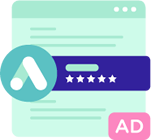 Google Ads
Google is where people search. Our team specializes in Google Ads and personalized advertising, which can help you generate more leads and improve your client relationships. We also provide support for Google Local Services Ads. If you're interested, don't hesitate to contact us for further details.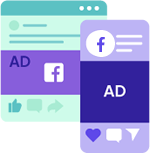 Facebook Ads
Our Paid Social Media experts design Facebook ads to increase brand awareness and generate leads by targeting relevant audiences based on location, interests, and profile information. We tailor the ad campaign to your specific business needs to drive success for your local business.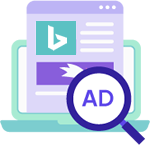 Microsoft Ads (Bing Ads)
When it comes to digital marketing, forming meaningful connections is essential. At Orbit Local, we specialize in crafting impressive Microsoft Advertising on Bing banner ads that grab attention and prompt potential clients to act. Our Jacksonville PPC services are designed to help you achieve your objectives and surpass your competition, thanks to our imaginative designs and adaptable approach.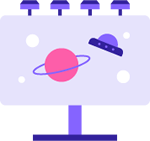 Local Maps Sponsored Ads
We help increase your visibility through local sponsorships, radio ads, and social media placements. Our Paid Media experts in Jacksonville can effectively boost your business through ad campaigns, making sure your brand stands out in local search results. We understand your vision and have the skills to help you achieve it.
Jones CPA & Associates
Don't take our word for it. Just ask our Previous Clients.
Orbit Local is FANTASTIC! We moved our account from another company, and we have been seeing new clients RIGHT AWAY as a result of their work. Biff and his staff are so responsive and always willing to help.
Randolph Jones, Jones CPA & Associates, St. Augustine, FL
David Tree Service LLC
Don't take our word for it. Just ask our Previous Clients.
Their work speaks for itself. I'm just so happy that I met Kesar's team. Compared to other company I would recommend Orbit Local to anyone because Orbit Local KNOWS what they're doing…
David Viera Castro, David Tree Service LLC
New Mind and Body
Don't take our word for it. Just ask our Previous Clients.
Their efforts resulted in increased conversions and organic search traffic. Their technical proficiency was extremely high. While the SEO process took time, they successfully increased marketing exposure
Kathy Stone, Owner, New Mind and Body
St. Johns Pediatrics Dentistry
Don't take our word for it. Just ask our Previous Clients.
Orbit Local created new campaigns, new content, and SEO strategies that made our visibility on Google much higher. It created a lot more leads that translated to our phones ringing a lot more.
Dr. Susie Perry, St. Johns Pediatric Dentistry




Jacksonville Businesses We Serve
Whether you're a small business or a franchise, Orbit Local digital marketing agency is available to help if you need assistance with your local PPC management. Our PPC experts have years of experience in Jacksonville and have worked with various industries, providing quality PPC services.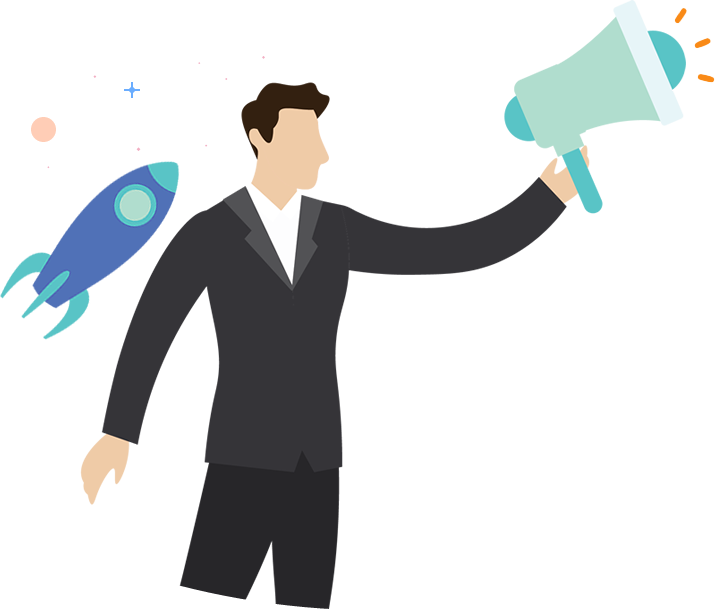 Dentist PPC

Chiropractic PPC

Veterinary PPC

Pest Control PPC

Roofer PPC

Solar Power PPC

Painters PPC

Windows & Doors PPC

Remodeling PPC
Google Ads
Our team of experts has extensive experience in providing Google PPC services and managing Jacksonville PPC campaigns. We specialize in simplifying technical jargon and implementing effective strategies that deliver measurable results. Our Jacksonville PPC services involve setting up and managing campaigns, whether you're looking to improve an existing one or start a new one from scratch. You can trust Orbit Local's team of PPC ad experts to guide you every step of the way.
Facebook Ads
Creating a successful Facebook marketing campaign is not an easy task. It involves developing a strategy, optimizing your approach to stay competitive, and continually testing and monitoring your results. Merely having a Facebook account for your business is insufficient if you want to make an impact. Facebook advertising can also be costly, tiring, and frustrating without the help of professional and expert guidance. That's where Orbit Local PPC experts in Jacksonville come in. Our team uses Facebook remarketing techniques to engage with potential customers, promote your business, and generate leads.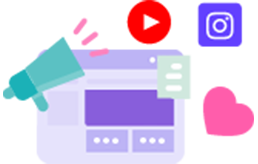 Instagram Ads
Our team has mastered the art of crafting, monitoring, and enhancing Instagram ads.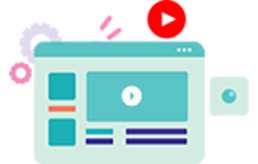 Video Ads
Video ads are a captivating way to attract new visitors and customers that cannot be overlooked.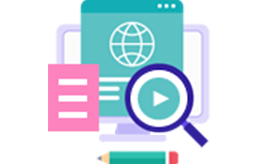 Ad Copywriting
We create persuasive content to attract clients to invest in your brand.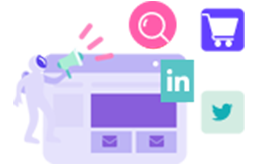 Remarketing
Enhanced remarketing strategies in Search, Shopping, and Display can give our clients a competitive edge.
Microsoft Advertising (Bing Ads)
Connecting with your intended audience on Microsoft Advertising (Bing Ads) is simpler as fewer advertisers on Bing Ads exist. Whether you're new to Microsoft Advertising or looking to enhance your current campaign, our Bing Ads PPC specialists in Jacksonville, FL, are ready to aid with all aspects of your Microsoft Ads PPC management services.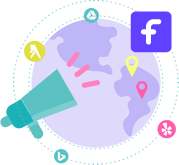 Display Ad Network
Our team of digital marketing experts is skilled in creating display ad campaigns on Google Display and Microsoft Advertising networks that target the appropriate audience with a tailored message. This approach can significantly boost brand awareness and return on investment.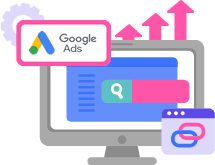 Sync Google Ads & Analytics
Our agency for Google Ads will connect your account to our analytics service so that you can view and monitor your campaign's performance with ease.
Jacksonville Lead Generation
It's always exciting to see higher conversion rates. At Orbit Local, we specialize in generating leads that help build long-lasting relationships with your clients. Our strategy involves providing actionable steps that enable you to focus on the bigger picture. We prioritize our testing based on what makes the most significant impact on new leads, from the first click to the first generated lead. Seeing how even the smallest changes can bring about the highest returns is amazing.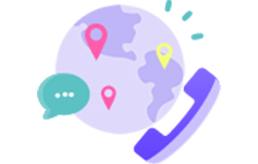 Call Tracking
To connect with your audience, understand their preferences and behaviors.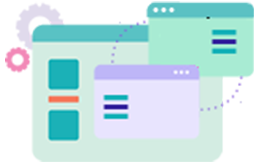 High Converting
Landing Pages
Experiment with different strategies to make your website profitable.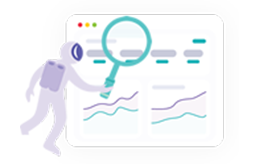 Lead Tracking
Dashboard
Experience your achievements skyrocket to unprecedented levels.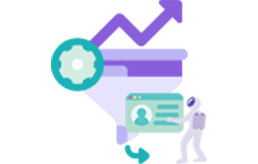 Conversion Rate
Optimization
Achieve valuable insights, drive successful outcomes, and boost revenue.
Why Hire
Orbit Local?
Deciding which Jacksonville PPC company to choose can be challenging due to many agencies' various PPC service options. We are among the best PPC agencies in Jacksonville as listed on BrightLocal, a local SEO tool that helps with business description reputation.
However, Orbit Local stands out from the rest with our unique approach. Our team of skilled PPC specialists will take the time to communicate with you, comprehend your brand, and create a tailor-made strategy to ensure your growth. We can boost your business brand on Google Ads, Microsoft Ads and more.
We want you to trust us, and we will work hard to give value from the beginning to all our clients. This is why most of our clients keep coming to us for help.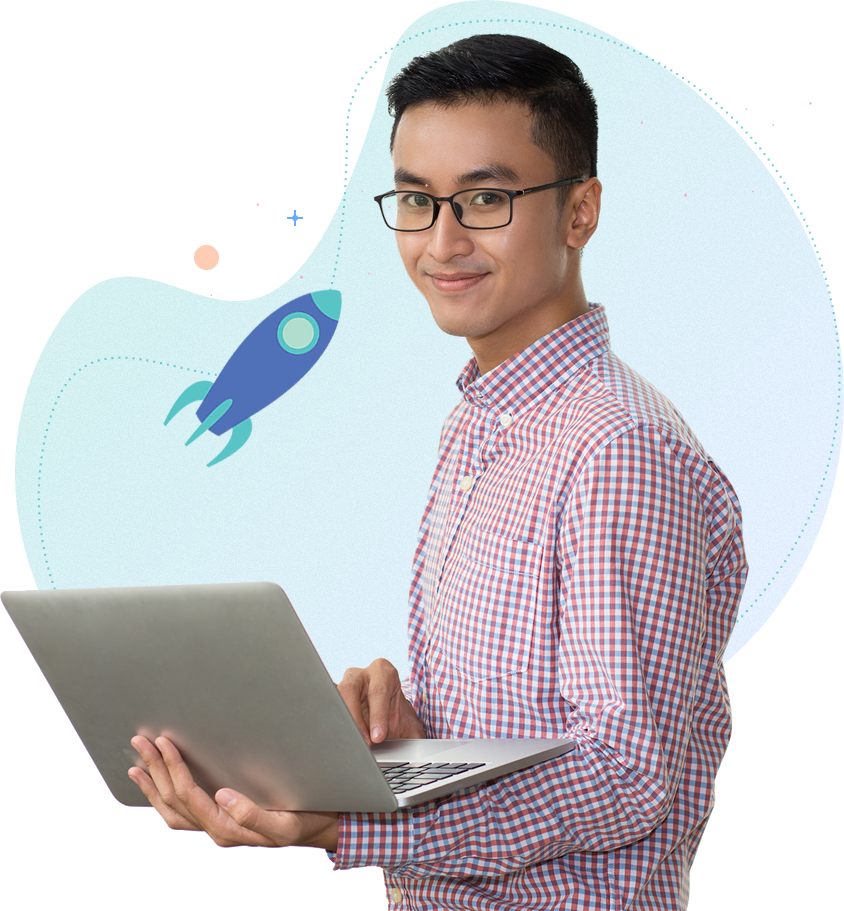 A Look Inside Our Jacksonville PPCAgency
Building a rocket ship requires a team effort, just like creating a search-engine-optimized website. Our innovative Jacksonville PPC firm has developed a four-phase process that is proven to boost your business growth and connect you with your target audience. With no limits to what you can achieve, let us help you reach new heights.
PHASE 01
Campaign Audit
To enhance the effectiveness of a PPC campaign, we evaluate its performance by analyzing conversion and click-through rates, and assessing the ad copy and landing pages. We also optimize targeting and budget allocation to achieve better results.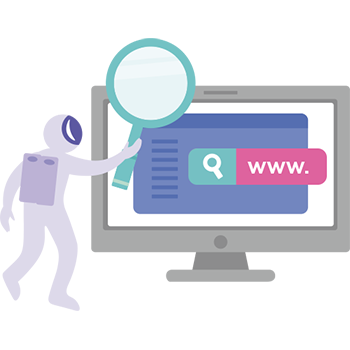 PHASE 02
Implement Best Practices
To ensure the success of your PPC ads, it's crucial that we adhere to best practices. These practices involve pinpointing the appropriate audience, handpicking relevant keywords, and crafting captivating ad copy. By adhering to these guidelines, we can enhance the effectiveness and ROI of your PPC campaigns.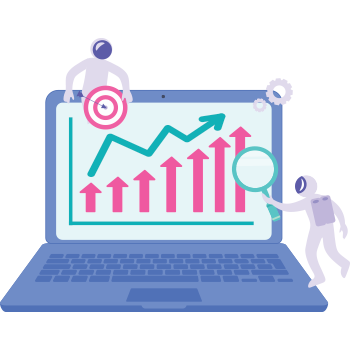 PHASE 03
Evaluate & Optimize
Our Jacksonville PPC company uses Google Analytics and Google Search Console. By linking these tools together, we can comprehensively analyze your ad rank compared to your competitors. This allows us to identify the best placement for your ads.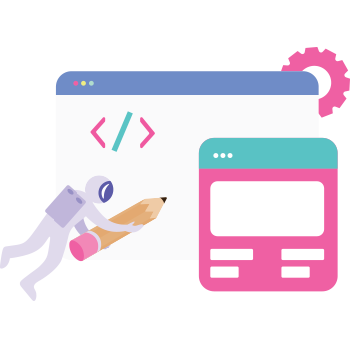 PHASE 04
Reporting
Our team of PPC experts in Jacksonville utilizes diverse tools such as WhatConverts, Shape.io, SpyFu, and others to create a comprehensive report based on data analysis. This report gives you new insight into your outcomes. We believe in transparent communication with our clients, prioritizing honesty throughout the process.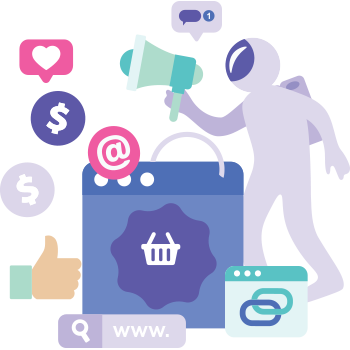 Frequently Asked Questions
BOOK A CALL
Get Plans, Pricing
& Proposals